PrisMax 2 (Prismax)
You face ever-changing challenges in the ICU. 
What If you had a trusted partner by your side?
Get in touch
Introducing the next-generation PrisMax 2 system, co-created with you to maximize confidence
To meet the ever-changing challenges in the ICU, you need a system that is developed with your needs in mind. An evolution of the PrisMax platform, the PrisMax 2 system offers advancements in the delivery of CRRT and multi-organ support therapies. We listened to healthcare professionals like you from across the world to identify your core challenges.
The PrisMax 2 system is designed to address some of these challenges and maximize confidence in therapy delivery.
Enhanced interface
Designed for efficient and informed treatment decision-making
Expanded treatment possibilities
ECCO₂R as stand-alone therapy or combined with blood purification for sepsis management to remove cytokines and endotoxin and/or CRRT1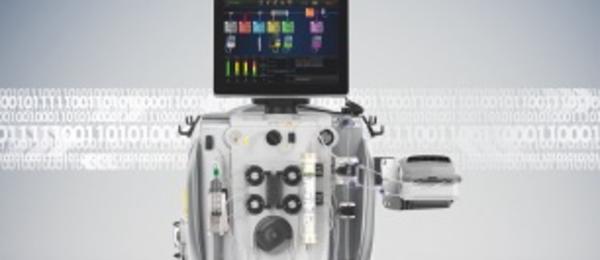 Wireless EMR connectivity
Save time and effort with auto-documentation for Electronic Medical Record (EMR) enabling data-driven decisions
Take advantage of an enhanced user experience with the PrisMax 2 system
The PrisMax 2 system comes with a range of our latest improvements, offering a more user-friendly experience in the management of extracorporeal therapies:
•    Pressure graphs
•    Patient Fluid Removal (PFR) charting 
•    Therapy & anticoagulation modality visible on main screen
•    Normalized Net Buffer Load (nNBL), a unique parameter for alkalosis risk assessment during regional citrate anticoagulation
Driving purposeful innovation in critical care: Introducing two solutions powered by the PrisMax 2 system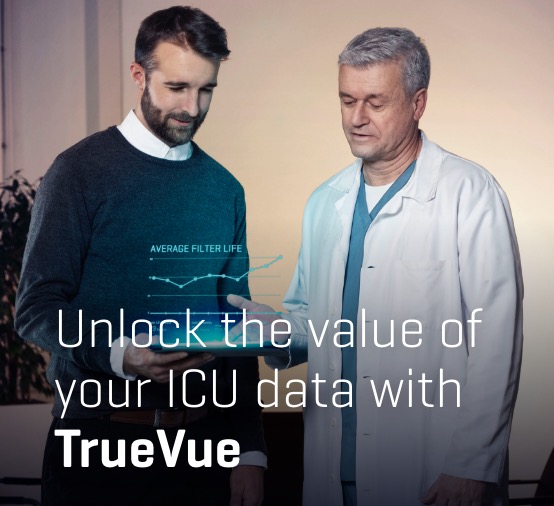 Enjoy wireless EMR Connectivity
Save time that can be refocused on patient care with TrueVue Connect, a digital add-on communication module for the PrisMax 2 system, which simplifies auto-documentation with enhanced EMR connectivity.
Add integrated ECCO2R therapy for your critical care patients2
With the PrismaLung+ gas exchanger on the PrisMax 2 system, you can now deliver ECCO₂R therapy to help manage hypercapnia and respiratory acidosis.
Meet the capabilities of the PrisMax 2 system
IMPORTANT SAFETY INFORMATION
The PrisMax control unit is intended for:
• Continuous Renal Replacement Therapy (CRRT) for patients with acute renal failure and/or fluid overload
• Therapeutic Plasma Exchange (TPE) therapy for patients with diseases where removal of plasma components is indicated
• Hemoperfusion (HP) for patients with conditions where immediate removal of substances by adsorption is indicated
• Extracorporeal CO2 Removal (ECCO2R) for patients with conditions where extracorporeal elimination of carbon dioxide is indicated
The PrismaLung+ device is indicated to provide extracorporeal CO2 removal (ECCO2R) as a stand-alone therapy or in combination with Continuous Renal Replacement Therapy (CRRT). It is intended for patients with increased levels of CO2 in their blood and with a body weight greater than or equal to 30 kg (66 lb).

For safe and proper use of the products mentioned herein, please refer to the Operator's Manual or Instructions for Use.